AUTHOR•SPEAKER•SINGER•COACH•
CONSULTANT•REAL BIG BEARD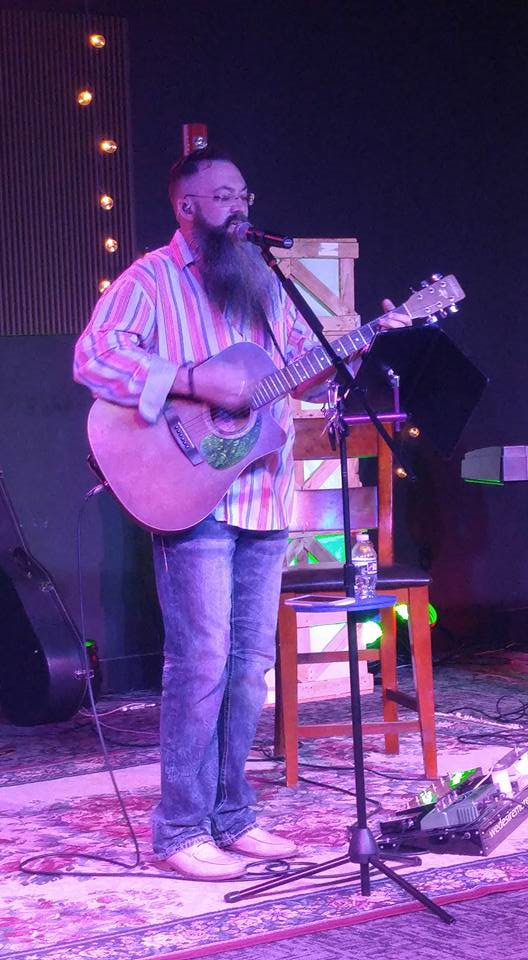 Based in Fayetteville NC, Matt has been singing and speaking on stages, events, churches and businesses around the world for almost 30 years.
He found his true calling after giving his life to Christ while serving in the United States Army at his first duty station, the NTC (in the Mojave Desert) before leaving for the Berlin Brigade and the Gulf War.
Matt's past was plagued with drugs, alcohol and morally depleting. Although he could share some wild stories, he's learned he'll never be a perfect example, but hopes his journey can share how to be a living one.
Matt has been married to his wife and best friend Robin since 1989. They have two incredible children (just ask them), Mikayla and Gehrum. Together, they live as a family desperately chasing after the heart of Christ, not always getting it right and always inviting people along for the journey...because who wants an empty house?
Matt has been an entrepreneur as well as a pastor, counselor, business owner and coach for years. He has owned two businesses, both passions of his. One was in the automotive field and the other in music. A large local Auto-lube, Tunnel car wash and detail facility with corporate and local clients and a staff of about 30 people. He also owned a local music store which grew into one of the largest stores in his community and closed at the beginning of his stage iv cancer attack.
He has also served as a missionary in Youth For Christ, toured the world singing and speaking through his own non-profit organization called Servants and Witnesses. Matt was also a World Vision Touring Artist and worked with NSOUL records.
As a pastor, Matt has been on staff at several churches serving as a children's pastor, youth pastor, worship leader, Sr. pastor, Executive Pastor and was most recently serving as Executive Pastor of Crossroads Church where he and his family still attend. Since 2015 and the battle of stage 4 cancer, Matt has had some time to reflect and hear God's voice calling him to something new. He's recently finished writing a book and it will soon be released.
Matt is touring the country and world sharing his passion and message of #GodsGotThis and sharing his system called THE FLIP through his published book #GodsGotThis available online at major book dealers everywhere, stages, businesses, coaching and more.
If you'd like more information about Matt or are interesting in scheduling him for an event, you can visit his scheduling page at his #GodsGotThis site by clicking here: